Welcome to the Pic-Bois sugar shack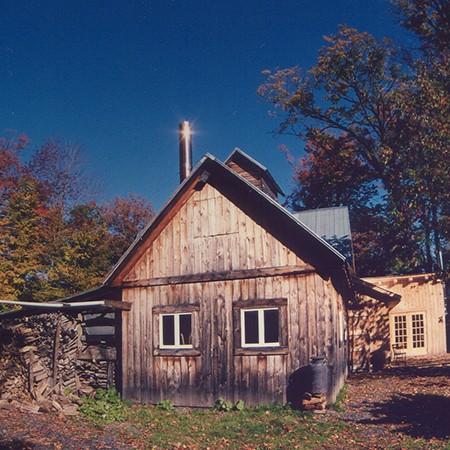 The sugar shack
An authentic and rustic sugar shack, in a picturesque setting in the heart of nature. Situated on a mountainside in Brigham, near Bromont.
Maple facts & history
The menu
A typical sugar shack menu in a "all you can eat buffet" formula, affectionately prepared on site. Do not forget to bring your wine!
Explore the menu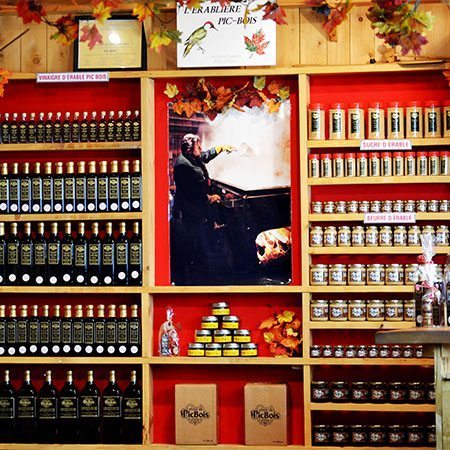 The shop
The shop offers 100% pure maple syrup, maple jelly, maple spread, maple sugar and our world famous maple vinegar Pic-Bois.
Visit our shop
The history of the sugar shack
For over four generations, come spring, we celebrate the tradition of maple yrup time. When the temperature becomes warmer after our harsh winter months, the frenzy takes hold of us. This family event allows us to strengthen ties. Everyone puts the shoulder to the wheel. We do everything handmade. We still tap all our maple trees with buckets and we boil all our sap totally on fire. This allows us to get an exceptional maple syrup containing all the flavors of our mountainside region.The Cardin-Pollender family
All the Pic Bois sugar shack team will share their recipes, tips and even a few maple secrets.